KIM NASHED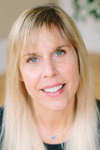 Kim Nashed is an experienced Yoga teacher. Her instruction focuses on each student, inside and out. She is a Yoga Alliance Registered Yoga Teacher (E-RYT 500). (kimnashedyoga@gmail.com)
Read Kim's full CV here.
JOHN PARSONS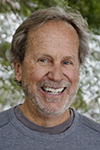 John Parsons is a Certified Teacher at the Search Inside Yourself Leadership Institute (founded at Google) and a decades-long student of meditation. (johnparsons.cu@gmail.com)
Our French Hosts
PASCAL LEIBOVICI
Pascal Leibovici is a native Parisian and nationally acclaimed documentarian who re-located to Provence a decade ago. He is an hotelier and builder, who, as your host and guide, will ensure your comfort is fulfilled.

CLAIRE GOILLANDEAUX
Claire Goillandeaux is your French teacher. A native of Provence, she is a multi-lingual, multi-degreed writer, language teacher and academician as well as an artist and yogi.

Our Italian Hosts
LORENA AUTORI
Leonora is an internationally acclaimed chef and will lead cooking classes featuring classic Umbria fare.
ALESSANDRO MANCIUCCA
Alessandro, a native son of Umbria, is an experienced and accredited tour guide. He and his singing group will also entertain us at the Palazio.

---
We love our customers and welcome your feedback and suggestions. Use our
Contact Us
page to tell us what we're doing right or what we can improve on.