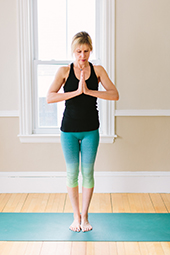 Level 1 Yoga
This class combines yoga poses, focus on breathing, and guidance in meditation. It is a holistic class that brings awareness to joining body, breathing, a quiet mind, and an open heart, bringing a deep sense of balance.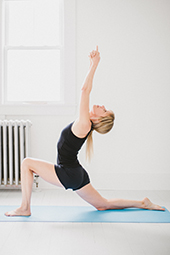 Multi-Level Yoga
Students of varying levels of experience with yoga come together to share in a rich yoga experience. Knowing there is not just 'one way' to get the most out of yoga, this class creates space for all to enjoy a shared yoga practice in a way that works for each individual. The focus is on 'doing what is right for your body'.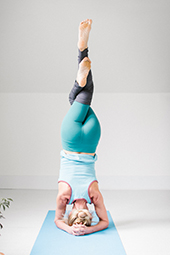 Yoga For Athletes
Athletes benefit from yoga and meditation in multiple ways, physically and mentally. Yoga and meditation can unlock great potential by taking the body out of repetitive movement patterns, soothing physical and mental wear and tear, increasing range of motion, gaining suppleness and flexibility, and increasing the mind's ability to focus and imagine. A 'must' for athletes.

Yoga & Meditation
Co-taught by John Parsons and Kim Nashed, these classes are a blend of what we both love to share with the world. Yoga was originally designed to prepare the body and mind for meditation, and we are honored to share that tradition. We begin with a holistic yoga practice and then move into Meditation. In addition, we share what we know about the practice of mindfulness - on the yoga mat, on the meditation cushion, and in daily life.

Featured International Events
European Yoga & Meditation Retreats
The dates for our 2020 European Yoga & Meditation Retreats are now confirmed! Join us in Umbria, Italy (May 30 - June 6), Nax, Switzerland (June 10 - 17) or Provence, France (June 20 – 27).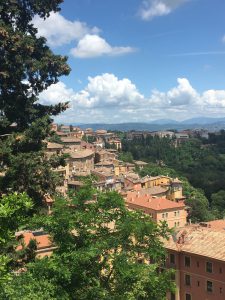 Deadline for sign-ups is March 15.
Click here to download a handy fact sheet about the special activities at each retreat.
---
Featured Maine Events